About Sew Simple Home
I'm Chelsea, the creator of Sew Simple Home. I am a wife, mother of 3 and an avid seamstress. I enjoy all things domestic, which is why I graduated with a degree in Family Consumer Science (aka Home Economics).
I LOVE to teach and especially love to teach others to sew. I've taught both beginner sewing and fashion design for 8 years in public school, and have taught countless children, youth and adults for the past 7 years from my home.
Here at Sew Simple Home I combine my love of teaching with my love of creating in hopes of inspiring others to sew, cook and create for their own home and family.
I share quick sewing and crafting projects, family friendly recipes and organizing tips to help guide busy parents on how to manage their home effectively and use their creativity to accomplish it.
I often found that the skills I taught my high school students everyday didn't translate back into my own home. You know like cooking, sewing, crafting, cleaning, folding laundry (eck…I hate this one) and organizing. I didn't think that was right.
I figured if I was accountable to someone (other than myself) I might actually get something accomplished. Boy was I right!!!
Follow Sew Simple Home
Do you enjoy DIY projects, crafting, sewing and cooking? Join our Sew Simple Home newsletter and you'll get weekly updates with loads of free projects, patterns and family friendly recipes.
Don't forget to follow us on social media also!!


What can Sew Simple Home do for you? We'll help you get your home in order.
Our Sew Simple Home readers are just like you. Busy Moms that are looking for creative, useful and fun projects to do around their home, for their family and with their children.
I love to share projects that I do each week and you can find all our favorites on our Sewing Page, Home and Family Page and Craft Page. But here are some of our readers favorite posts.
Featured On
Sew Simple Home Designs loves to share and some of our posts have been featured in some great places.
Brand Partnerships
I love working with Brands. Since I've taught course in Fashion Designs, Child Development, Foods and Nutrition and Interior Designs, I know what types of projects and products I love and what my amazing readers would love. Some of the brands I've worked with or currently work with are: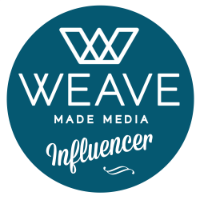 Media Kit
If interested in partnering with Sew Simple Home , feel free to email me at chelsea@sewsimplehome.com to request a media kit.
Exclusive Offers For Our Sew Simple Home Readers
We love our Sew Simple Home readers so much that we always LOVE to share freebies and discounts with you. Here are some of our exclusive offers for you:
PLUS, don't forget to check out our
Sew Simple Home
Etsy shop
. We have loads of sewing patterns. Use the code NEW10OFF and you'll get 10% off your first purchase!! Which is awesome.
Thanks for Stopping In
I'm so glad you stopped in today! Our Sew Simple Home readers are the best. I hope you found something useful and I can't wait to get to know you better.